NEW BLUESANCT/RED FROST INDUSTRIES RELEASE

DREKKA and BLUESANCT MARCH 2017 NEWSLETTER
---
1. INTRO
2. GOLDEN BRAID LP (out MARCH 17th, 2017)
3. UPCOMING DREKKA EVENTS / TOUR NEWS
---

1. INTRO
After almost a year in production, Bluesanct is very excited to present our latest project and begin the pre-sell for its MARCH 17th release.
Entitled GOLDEN BRAID, this is a very special ambient tone loop experiment orchestrated by MIKE ADAMS and featuring an all-star line-up of contributors including MKL ANDERSON (Drekka, Dais Records), JARED CHEEK (Flannelgraph), TYLER DAMON (Thee Open Sex, Tashi Dorji, Darin Gray), JOHN DAWSON (Thee Open Sex, Magnetic South), GREG DIXON (Quixod), PHIL ELVERUM (Mount Eerie, Microphones, K Records), & RACHEL YODER (Madera Wind Quintet, Editor - The Clarinet Journal).
LTD to 300 copies, with lacquers specially cut at Palomino Records to play both forwards and backwards, this is a one-time pressing w/ only 250 copies available for sale!
Following right behind Golden Braid will be two DREKKA cassette releases in late spring, to coincide w/ Drekka's first ever tour out of the US west coast.
Please read on for more info on all of these below!
If you write for a REVIEW BLOG or MAGAZINE and would like a review download... or have any suggestions for ones you enjoy and think we should contact for reviews, PLEASE LET US KNOW (we really could use the help)!
Other than these new projects, things have been generally well here at Bluesanct/Drekka HQ.
We hope the same is true for you.
Takk/bless.
-Mkl. / 27 II 2017
---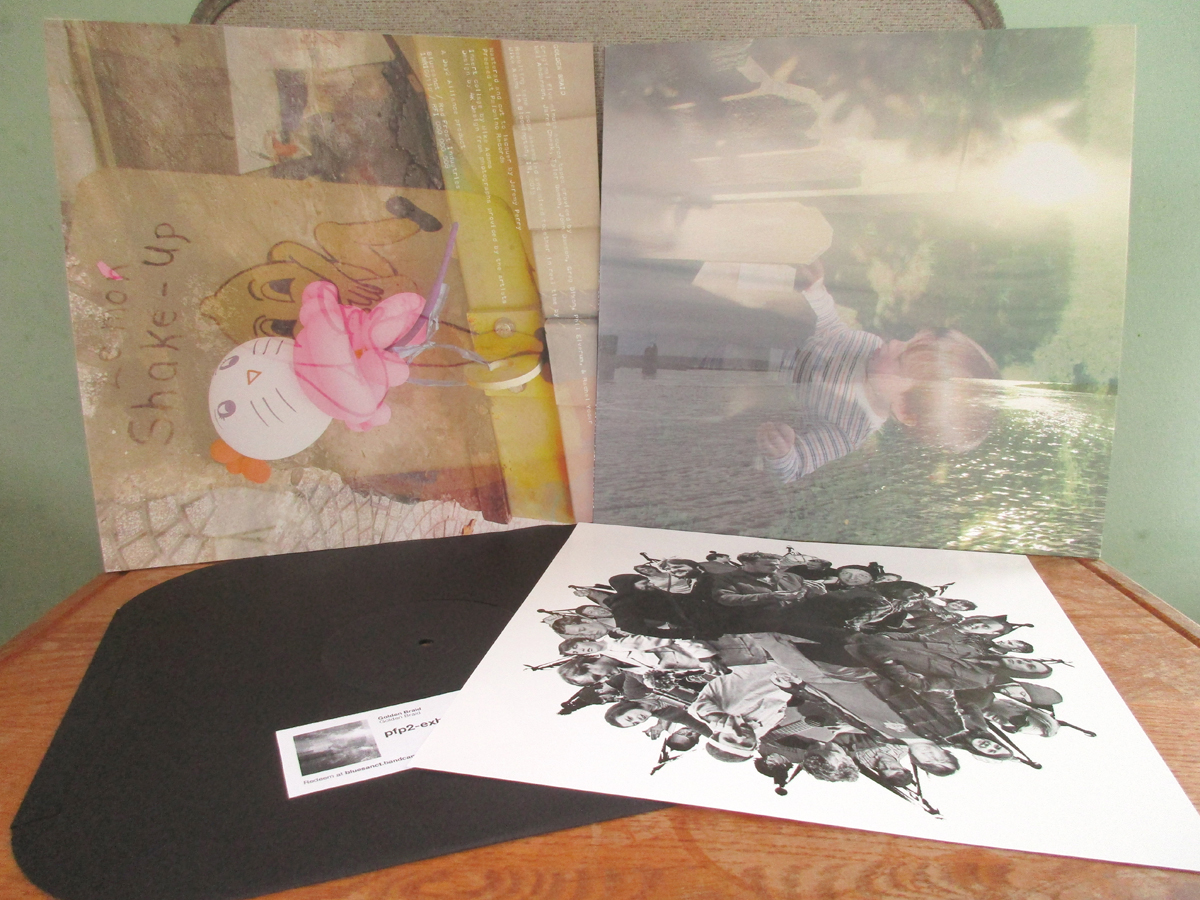 2. GOLDEN BRAID LP (out MARCH 17th, 2017)
MARCH 17th is the release date for GOLDEN BRAID, an ambient tone loop collage by Mike Adams.
This is a joint release from BLUESANCT and RED FROST INDUSTRIES, limited to 300 copies.
The lacquers were specially cut at Palomino Records to play the record both forwards (SIDE A) and backwards (SIDE B)... full color jacket printed on recycled card stock w/ insert and download code... download includes bonus tracks containing the original source tapes used to construct the tape loops which form the GOLDEN BRAID

LISTEN / PRE-ORDER NOW via the BLUESANCT BANDCAMP

FROM THE PRESS RELEASE:

GOLDEN BRAID LP
Ambient tone loop collage by Mike Adams (Crossroads of America, Burnt Toast Vinyl, Sounds Familyre, Joyful Noise)... special one-time 300 copy pressing LP that can be played forwards and backwards.
Original source tapes provided by Mkl Anderson (Drekka, Dais Records), Jared Cheek (Flannelgraph), Tyler Damon (Thee Open Sex, Tashi Dorji, Darin Gray), John Dawson (Thee Open Sex, Magnetic South), Greg Dixon, Phil Elverum (Mount Eerie, Microphones, K Records), & Rachel Yoder (Clarinet Magazine).
Resulting tape loops assembled and mixed together in real time by Mike Adams in Bloomington, IN 2015

"I read an interview with Neil deGrasse Tyson a few years ago about climate change and his approach toward educating the masses on practical matters of science. In it, he referred to an "eternal golden braid" he is attempting to weave between science, humor, and pop culture. It's a noble and murky philosophy, entwining and elevating hard scientific data and history into the zeitgeist with Kardashian goings-on, and Comedy Central Roasts.
A few months after that, I ran into a friend of mine who was reading this enormous book called, Gödel, Escher, Bach: An Eternal Golden Braid. Apparently, it's an entire book about the similarities between math, symmetry, and logic, and how the rules and systems we apply to these ideas are what gives them their meaning.
Around this same time, I had become interested in creating and manipulating cassette tape loops. I had recently finished working on a more pop-oriented record with my name written largely on every aspect of it and wanted to be involved in some musical collaboration where I wasn't in total control. I contacted a short list of a few friends - folks I admired and thought would be receptive to the idea - and asked them for a five minute cassette tape of literally anything they wanted to record. Once I received all of the tapes in the mail, I made individual, random tape loops of varying length out of each of them. Then, using 6 cassette decks, a few effects, and a mixing board, I combined all of the sounds together into a 20-minute live mix. I did this process a few times (including before a live audience), before I felt comfortable enough to record it. Each performance is completely different from the last.
I can't necessarily explain why all these ideas seem so related to me, aside from the obvious touches of free association and timing. But, this record feels like a very specific snapshot of a time in my life, and of my relationships to a few people and the world I live in. I hope the way it feels and sounds combines with this information about how it was made to give it some sort of lasting meaning."
- Mike Adams, February 2017

LISTEN / PRE-ORDER NOW via the BLUESANCT BANDCAMP
There is also a specially priced bundle deals for 'Golden Braid' LP and 'Verjaardag' LP (pictured below)... save a lot on shipping, first come / first serve!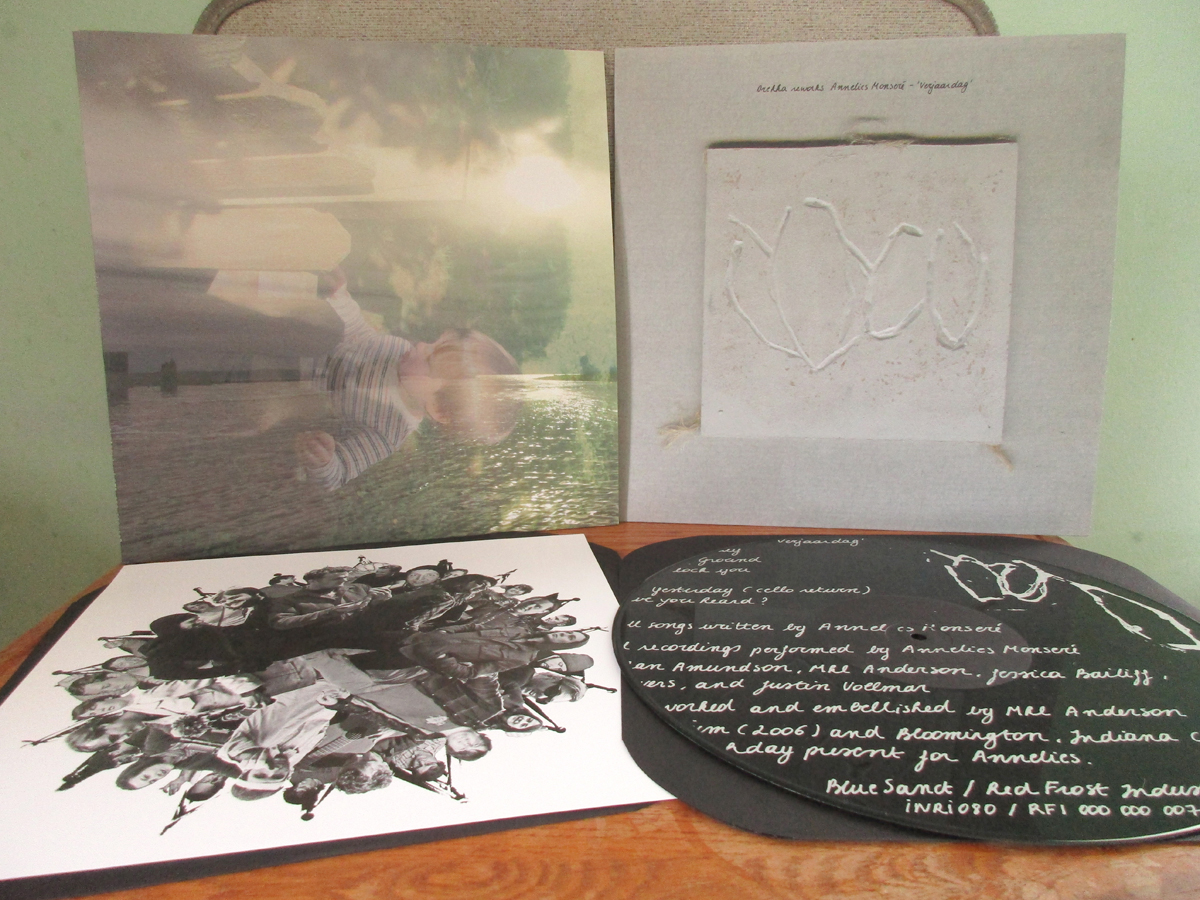 ---
3. UPCOMING DREKKA EVENTS / TOUR NEWS
In late-spring/early-summer, Drekka will be heading west for the first time ever for a short tour.
To coincide with this trip, Bluesanct will have two new Drekka cassette releases ready for the merch table...
DREKKA - Sleep Patterns of The Discontent (C-50/CHAPBOOK) (INRI092)
...a special cassette release of this collaboration, come w/ a chapbook by Mark Trecka, containing his poems written for the mix...
...ltd to 50 copies in a screen-printed box

DREKKA - title TBD (C-57) (INRI093)
...a remixtape collecting together various remixes and reworkings by Drekka from 1996-2016...
...ltd to 15 copies in an oversized cassette case, and only available at the Drekka merch table
More info on these releases and tour dates coming soon... check the Bluesanct Tumblr and Drekka Facebook pages for up-to-date info as it comes in.
---

STAY INFORMED:
up-to-the-minute info... 'follow' and 'like' us!
BLUESANCT FACEBOOK - http://facebook.com/bluesanct
BLUESANCT TUMBLR - http://bluesanct.tumblr.com
BLUESANCT BANDCAMP - http://bluesanct.bandcamp.com
---